I'm not a big fan of malls, but they are the perfect place to bring kids on a rainy day. Here are some pictures of my trip with Thing 2 to Tysons Corner Center this weekend.
Thing 2 has what we call an "inner rhythm". He often goes around humming, singing, and dancing in his own little world. No matter what is going on around him. Here he is dancing his way through the mall. Strangers are entertained, and often stop to look and laugh.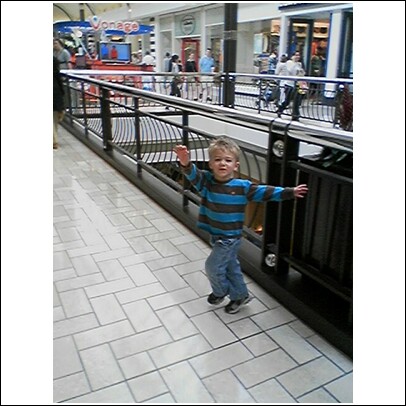 No trip to the mall would be complete without a stop at the indoor play area. In case you don't have kids, or haven't been to a mall recently, these are the areas where parents let their kids loose to climb, run, and scream in a (somewhat) controlled environment. It is total chaos.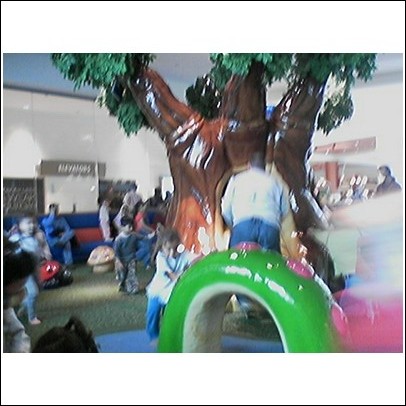 If the above photo looks blurry, that's because the kids are in constant motion. Finally, here is a shot of Thing 2 doing his famous "monster face".