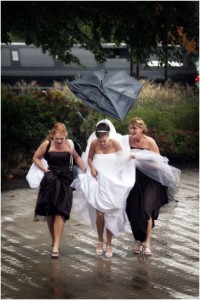 When people learned we were expecting our fourth kid in just over 6 years, the typical reaction, after the congratulations, was something like Wow, you're crazy, I have my hands full enough with one/two/three, I can't imagine what four would be like.
Now that Thing 4 has finally arrived and I have a full 24 hours under my belt as a father of four (wow! first time I've said those words), I will try to explain how I'm able to rationalize and keep my sanity. This will be another case of taking the long way home.
The first kid is a shock to the system. It turns your world upside down. Everything you want to do for yourself – watch a football game, go out to happy hour, go to the gym, hobbies – takes a backseat and it's all about what, when, and where the kid needs to be.
With the second kid, what little of your own time you managed to carve out with one kid, is pretty much gone. People like to say you can still play a "zone defense". But the way I see it, if you have one kid or two with you, you're still not playing golf that day.
I attended a friend's wedding some 10 years ago. It was an outdoor wedding, but there was a good chance for rain so they put a tent up just in case. Nobody wants rain on their wedding day but the show must go on. As we're all sitting under the tent it began to rain, then pour, then a Noah's Ark level deluge. At first, people tried to stay dry. They tiptoed around the puddles which were forming. The bridesmaids tried not to drag their dresses through the mud.
But then, as the reality of the situation set it, and people were already wet, and with a few cocktails in them, everyone started to not care so much about stepping in the water. Before long, everyone was splashing and dancing in the water, and standing outside the tent in the middle of the biggest downpour you can imagine. Once you are already soaking wet, what's the point in fighting it? You may as well just sit back and enjoy it. It turned out to be one of the best weddings ever, even if SuburbanMommy did throw up in the street later that night.
Once you have more than one kid, your life is pretty much constant chaos, especially while they are still little. You are either dealing with one or more kids, at work, or sleeping. There isn't room for much else. Adding one or two more kids won't really change it that much. You are already wet. Just step out of the tent and enjoy yourself.