We took an overnight trip to Hershey Park this summer. There are plenty of rides, roller coasters, and a water park which means non-stop walking. I set the record for number of steps in 2 days on my pedometer.
One of the first rides we went on was the Super Duper Looper, a roller coaster that even Thing 4 was tall enough to ride. As the name suggests, but apparently nobody realized except me, looper means it goes upside down. I pretty much ensured that Thing 4 will never ride another roller coaster.
There isn't enough chocolate syrup for Thing 3.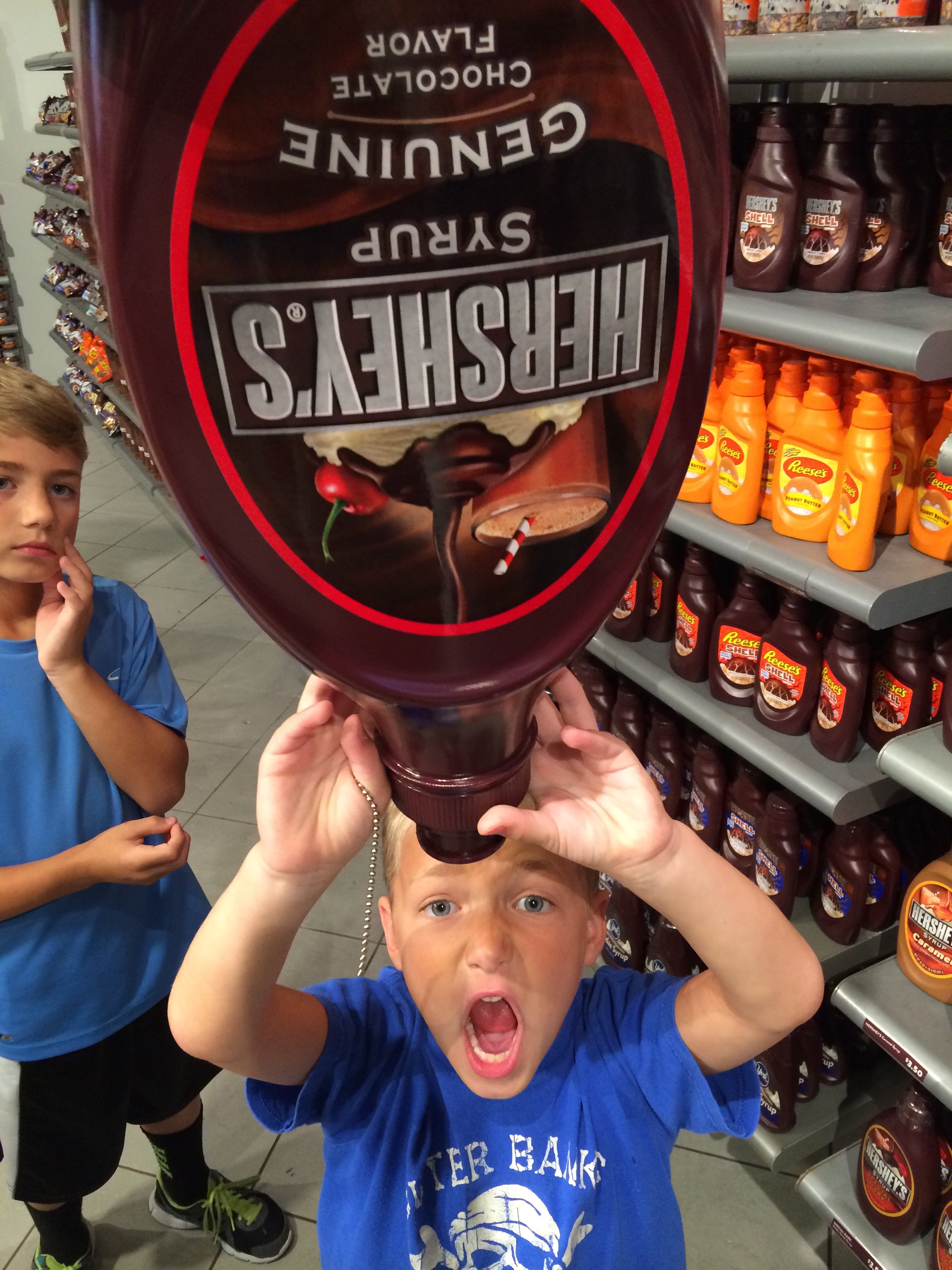 We went on a fun tour of the chocolate factory and made our own bars.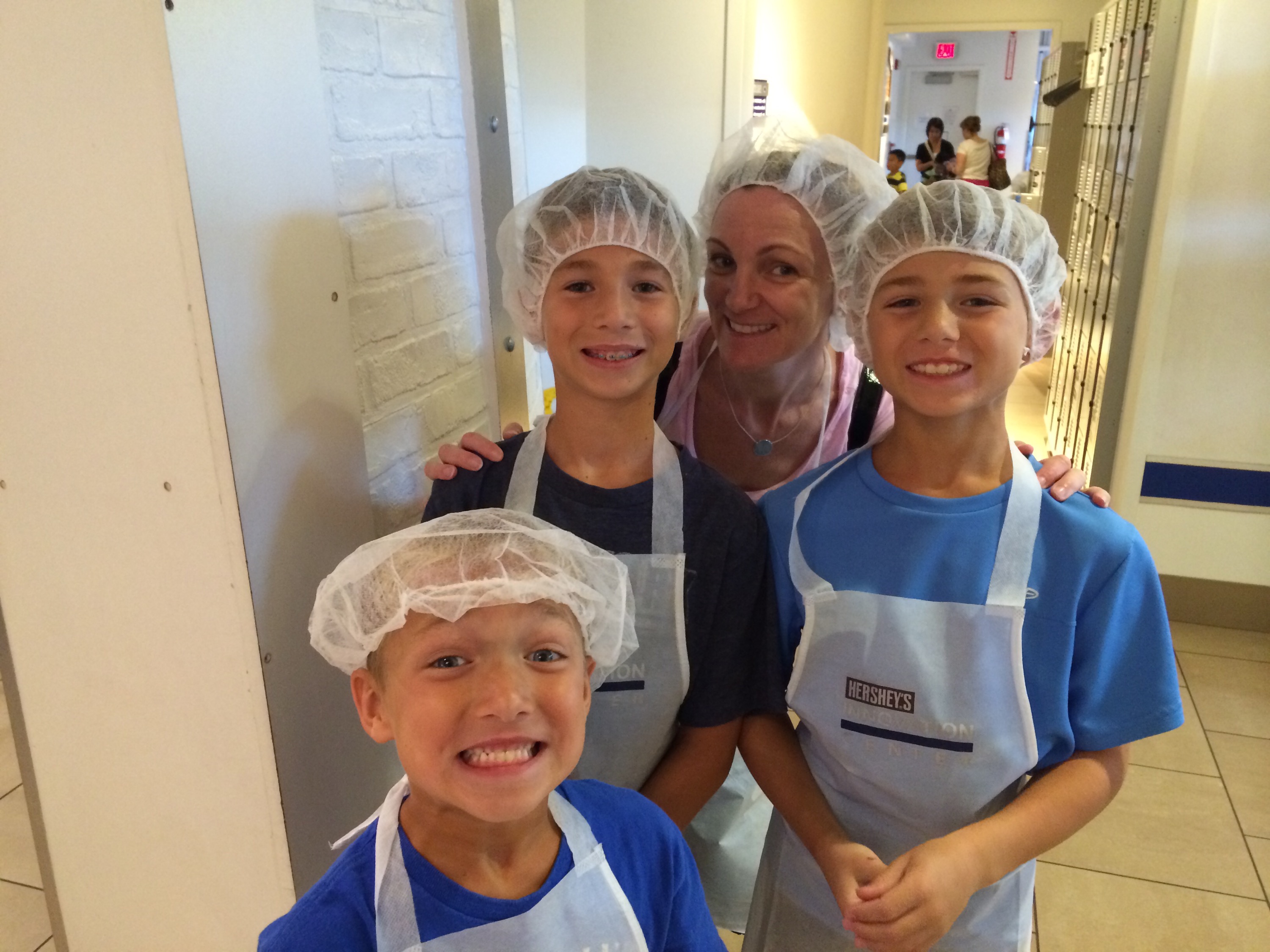 It turns out Thing 3 is the thrill seeker in the bunch.  I rode several roller coasters with him.  Even the ones where he was barely tall enough.  We waited in line for 30 minutes for this one, the Wildcat, which had an 80 foot vertical drop.  After waiting that long and getting to the front of the line, there was a long delay while the poor girl in the blue shirt cleaned out the car where the previous rider had gotten sick.  The wait was too much for Thing 3, who really really really needed to go to the bathroom.  So we climbed down without actually riding so he could use the bathroom.  I wasn't sad to miss the 80 ft drop.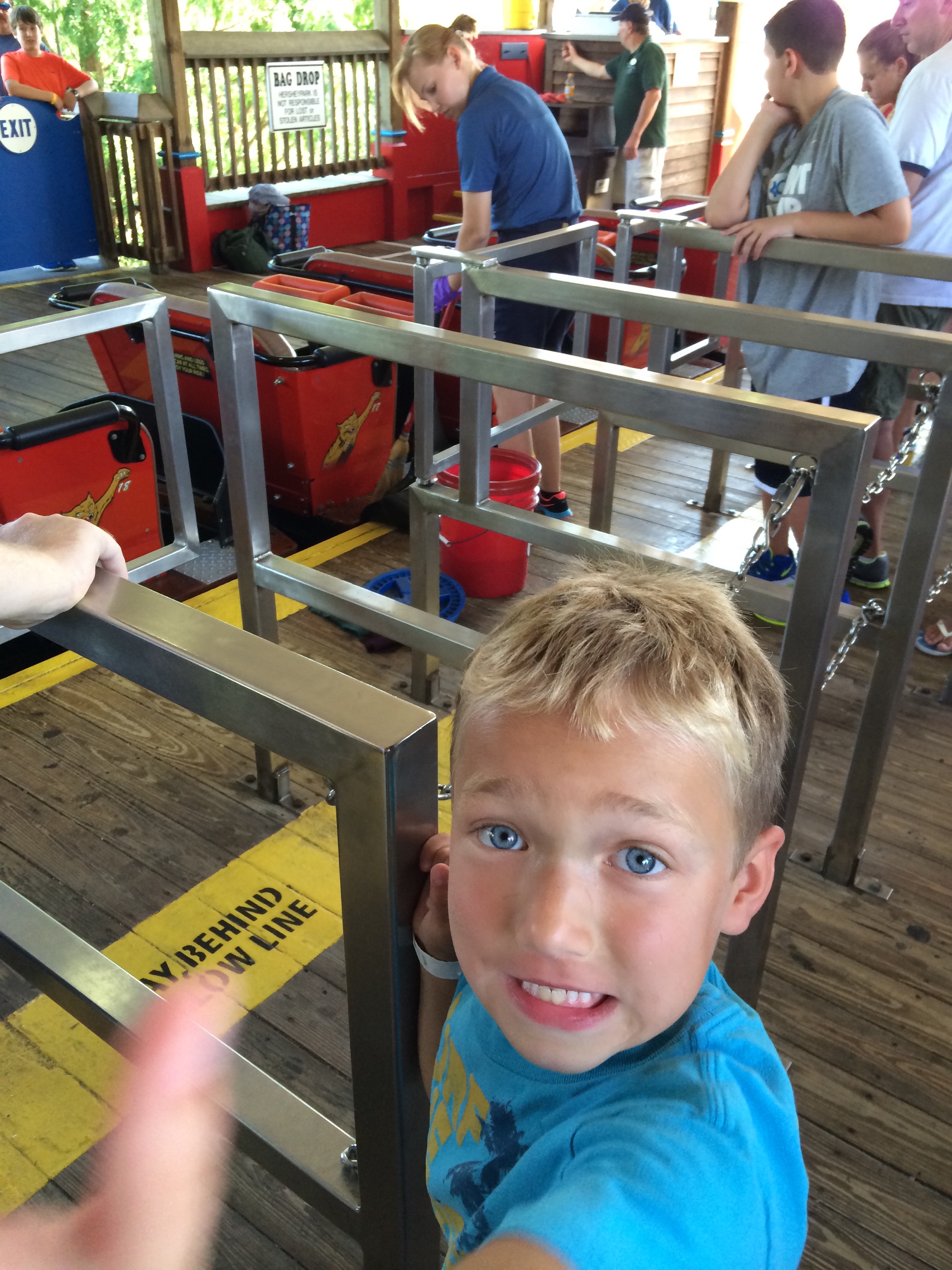 Waiting for the 4D movie is lots of fun…unless you are Thing 3.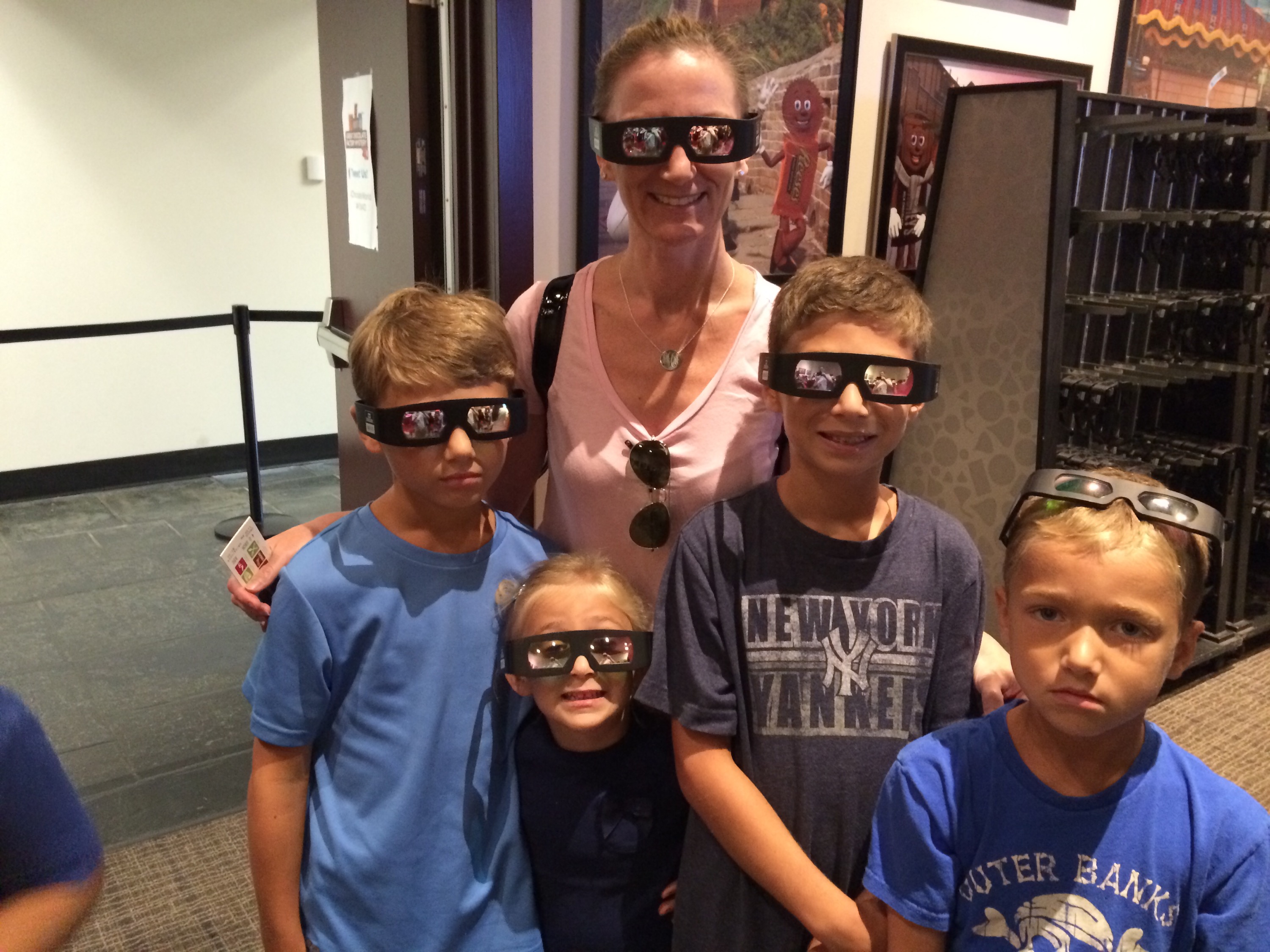 Getting ready to enter the park in the morning.  Price of admission: sitting on the bench with your brothers and sister to get a picture.