Thing 3 and I took a trip to Boston. It was a trip of firsts. We went to meet a new Urban Cousin that just joined the family. It was the first time I went away with only Thing 3 over night. It was the first time flying in an airplane for Thing 3.
Thing 3 was happy to have arrived at our hotel, but not so happy to be wearing his "fancy clothes"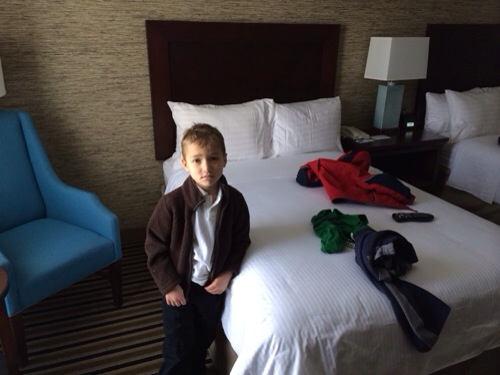 Suburban Grandpa joined us from Florida. He was not happy about the frigid temperatures, and didn't have the proper clothing.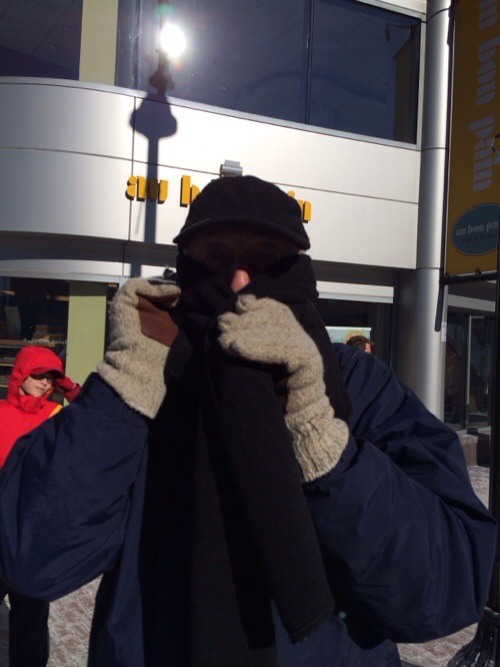 Urban Cousin was the reason we were all there.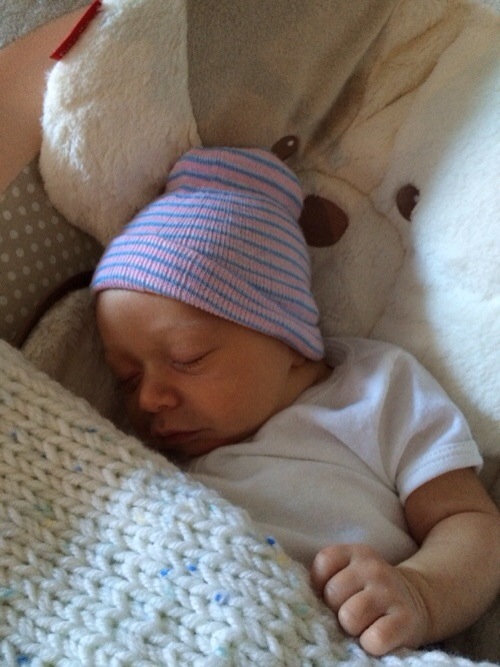 He wouldn't eat there but liked that the restaurant had his name on it.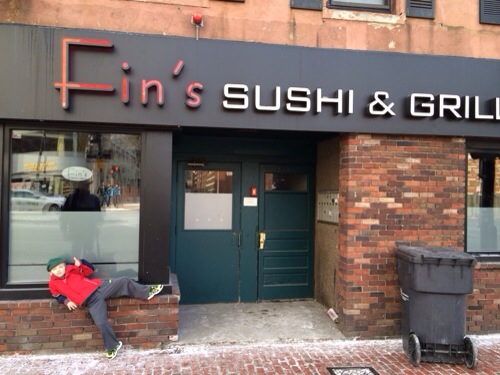 Too bad selfie's weren't the rage when my Things were little.
Suburban Uncle attempting to break the world record for longest time to change a diaper.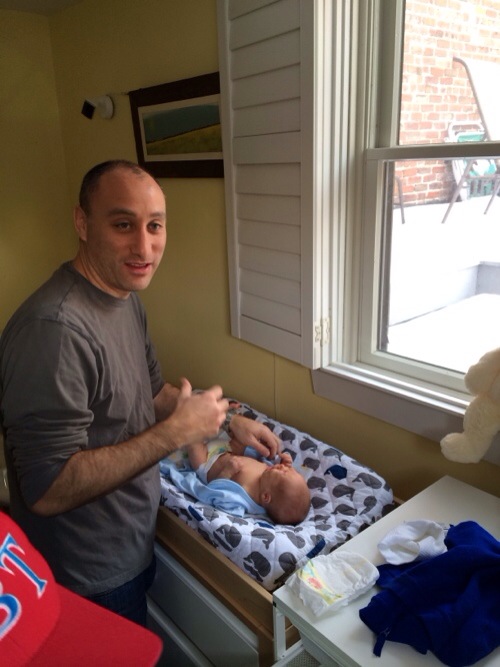 Suburban Aunt enjoyed time with her new nephew.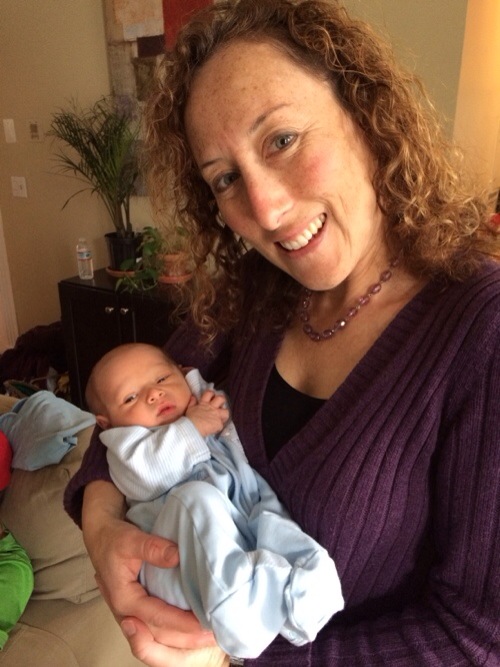 Lots of cousins.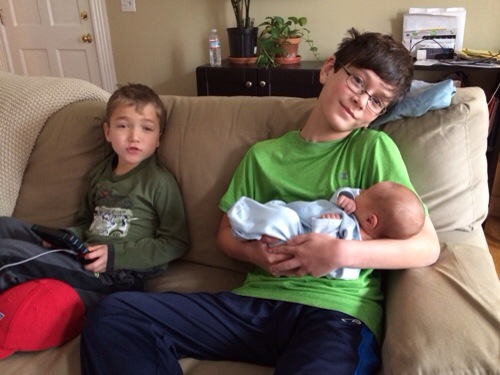 Thing 3's favorite part of the trip: a late night snack run.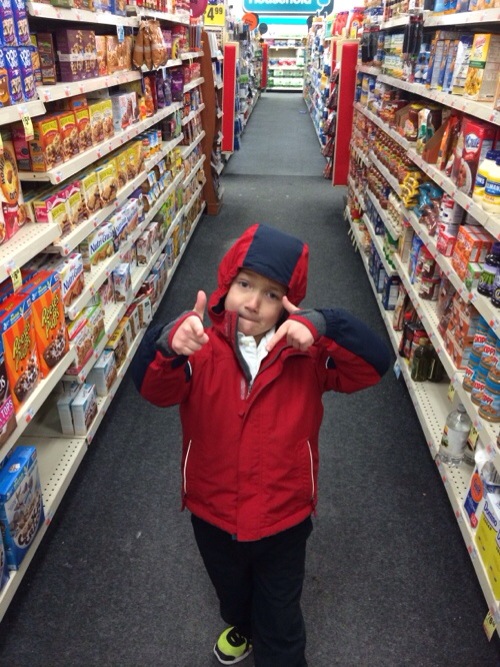 Eating pretzels in bed! ?Can't do that at home.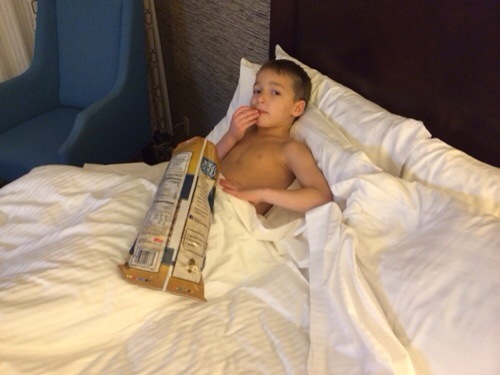 How about a donut for the flight home?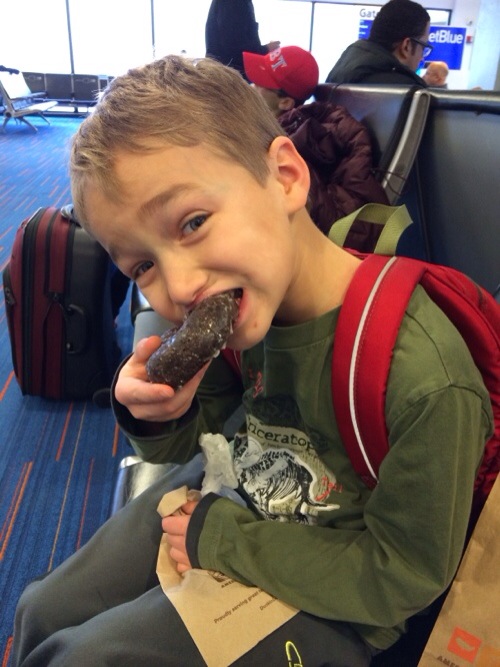 One more selfie on the flight home.