After 8 years and 4 kids, I thought I had learned all the skills and tools I would need to be a parent. But, as it turns out, I still have so much to learn. Especially when it comes to girls.
Take my first attempt at pigtails. If that's what you call it. It came out looking more like the mutant toys from Toy Story than pigtails. Luckily, Thing 4 is wise enough not to let me do this on her. But she did let me practice on her Dora doll. Poor Dora.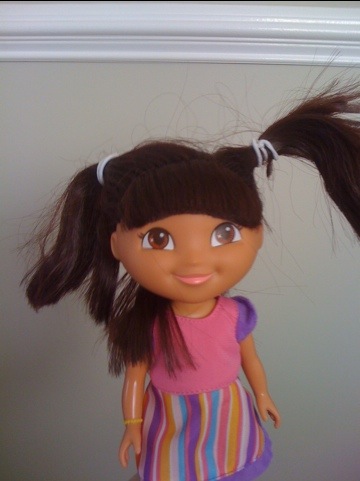 I'll be studying up by watching this How To Make Pigtails video.? If you have any more tips let me know.? Not to worry, Thing 4 is always ready to say "cheese" for the camera.