It's that time of year. Back to school is celebrated by parents everywhere. Today was open house where kids can meet their new teacher, find their desk, and get used to the fact that summer vacation is over.
Thing 1 got comfortable in a reading chair in his second grade (wow!) classroom.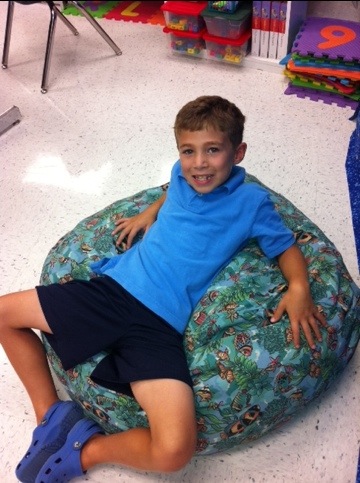 Thing 2 tried his desk out in first grade.