We just finished putting all 4 kids to bed on a Saturday night. True cause for celebration. I celebrated by doing what I've done every night since Halloween – stole a piece of candy from their sizable stash.
Come on, I know you all do the same thing.
Nearly a week after Halloween it's pretty well picked over and most of the really good stuff is gone. Now it's filled with these teeny, tiny, bite-sized candies that hardly qualify as candy.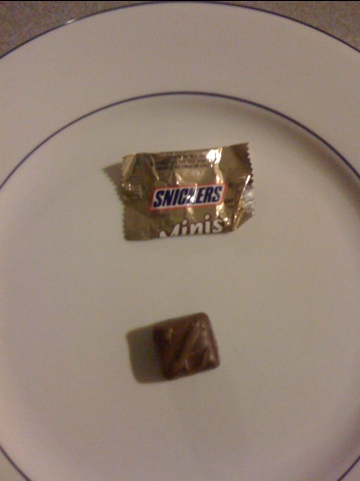 When I was a kid, I remember getting full-sized candy bars for Halloween. Or at least ones that were more than a single bite.
Sure, I know there is a problem with child obesity today and kids eat too much junk food and are getting fat blah blah blah. And I know it's touch economic times and people need to cut back.
But aren't some traditions worth keeping?